"The Magnolia Sisters, despite sharing a predisposition to rustic old Cajun melodies that's clearly embedded in their collective DNA, they are not true family. But you'd never know that from just listening to how the four Louisianians light up around a bygone waltz, ballad, or two-step." -Bluesrag Magazine
The members of the group are Ann Savoy, Jane Vidrine, Anya Burgess, and Lisa Trahan. Each brings to the ensemble her own rich individual experience as a Louisiana musician, mother, and woman in the real world. The common ground is the music, the heritage, and the feeling that comes across.
The Magnolia Sisters have toured extensively in Europe and the US. Their two most recent CDs were nominated for Grammy Awards.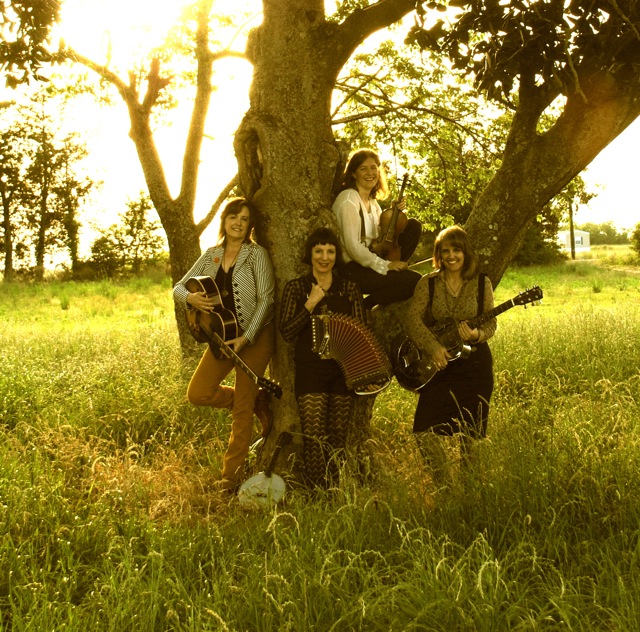 "

These ladies are not only gifted musicians but trusted folklorists who are keeping their traditions alive. "
— Billboard Magazine